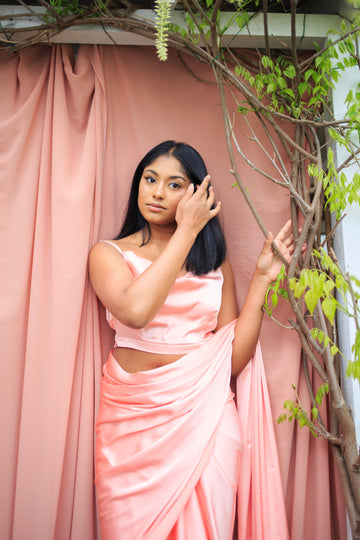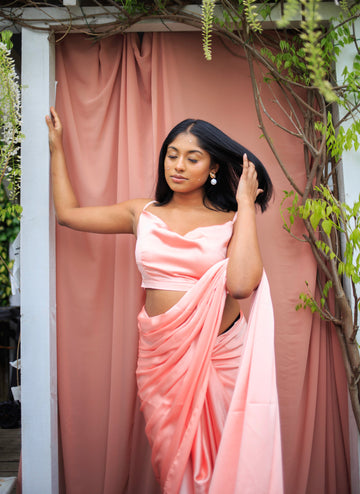 If you love high quality silk and a touch of romance, this is the saree for you. Featuring a romantic pink colour, it is sure to add finesse to your wardrobe.

Zip fastening
Cowl neckline
Adjustable straps



Standard delivery- Please allow 1 - 2 days for your item to be dispatched after the order has been placed.
For Next Day Delivery make sure to place your order before 12pm to receive next working day. If a Next Day delivery order is placed after 12.00pm on a Friday, or over the weekend, your order will be dispatched on the following Monday.
Returns are allowed within 14 days upon receiving the item.
FREE Worldwide Shipping when you spend more than £150.
FREE UK Standard Shipping when you spend more than £50